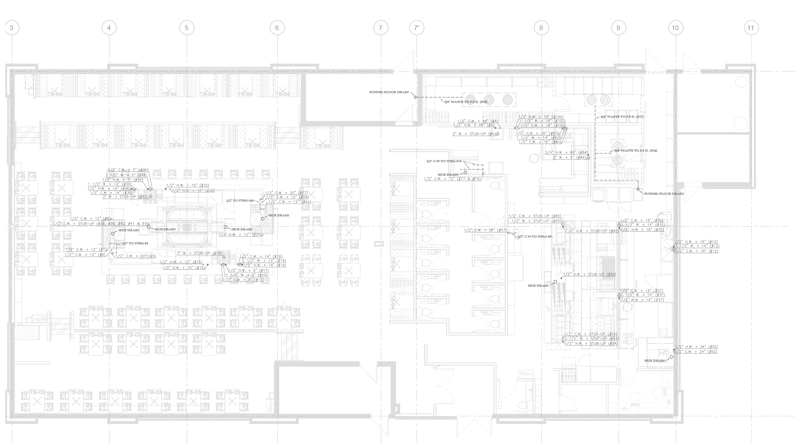 Efficiency, Precision and Creativity
Brokel Stainless Ltd is synonymous with efficiency, precision and creativity. If you're looking for a company that can deliver excellent results within your prescribed deadline, look no further. We offer our services at fair and competitive pricing with guaranteed customer satisfaction. Whether you need a custom kitchen piece fabricated and installed or simply want an accent architectural piece to make a statement in your space, our stainless steel experts will get the job done.
We cater to projects of all scales in hospitality, commercial, residential, industrial, and institutional sectors. We never compromise quality or safety in our efforts to provide speedy service, and you can trust our stainless steel products to be of the highest quality possible.
View services
Industry Experts for Tailored Solutions
In any industry, we provide custom designed solutions that cater to your requests and requirements. There are a variety of steel options to choose from as well as a variety of finishes and design elements that can be incorporated into your ordered products. Speak to us to get more information and know about your options. Whether you are looking for a clean, traditional aesthetic for a hospital or want a sleek, modern structure, we look forward to serving your industry niche.
Industries we serve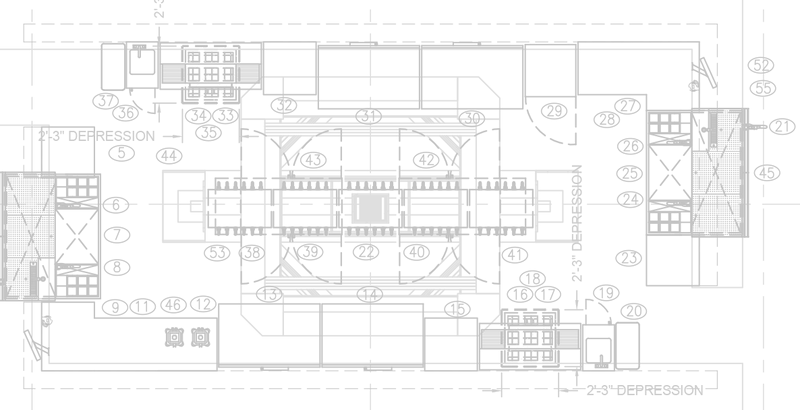 Why choose Brokel Stainless for your stainless steel projects?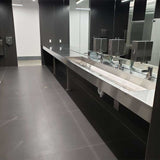 We cater to every industry—hospitality, work force housing & camps, commercial, industrial, institutional, and residential. Our hospitality industry experts can handle any type and scale of project, from a full-scale restaurant fit out with prep lines, bar fit outs, heating and cooling tables and range hoods to securing singular pieces like sinks tables and shelves. Our commercial products like wall protection, custom trims, enclosures, fire rate panels or building safety systems like handrails, balustrades and barriers are made with precision and great quality. No matter what your stainless steel use is, we have got you covered with expert designed solutions.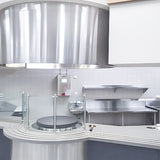 Our top priority, aside from customer care and service, is quality. At Brokel, we believe in high quality products created by high quality people. Our team is incredibly skilled and dedicated to always performing their best. We have the skills & experience necessary to design highly complex systems that are functional, safe and durable. We do not take shortcuts and we never settle for less than impressive results for every client we serve.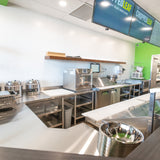 We understand that even within specific industry niches, not all requirements are the same. We will partner with you every step of the way to ensure that our results match your needs to a tee. Even if you want something that has never been created or done before, we can do it better than you imagine. We enjoy pushing the envelope and being creative, and we eagerly look forward to any challenge you throw our way.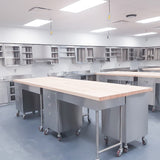 Customer satisfaction is our philosophy. From design to install, we make certain you have a pleasant experience with us, and we do everything in our power to deliver 100% satisfaction guarantee. If an issue arises at any stage of design, manufacturing, or installation process, we address it quickly and effectively. We are highly communicative and make certain that our customers are regularly informed and updated about their projects, be it discussing setbacks or highlighting successes.
The Finest Custom Stainless Steel Fabricators in Western Canada
For the design, fabrication, or installation of stainless steel products, you have chosen the best people for the job. We take pride in creating pieces that are not only functional, but also aesthetically beautiful. We create the stainless steel appeal with our years of experience, skills, and an excellent team. We are happy to offer ongoing support to all our clients. If you need mechanical or technical support at any time for any of our products, just let us know.
Testimonials
The owner is well versed in the field and shows great passion and knowledge for the industry. The company demonstrates excellent customer service skills creating a positive environment for the end consumer.
We renovated a few areas in our condo complex and had Brokel custom make a laundry tub, laundry table, clothes hanger, and stainless door plates. Everything was custom built & made to fit to utilize our spaces. Great quality work, fair prices & friendly customer service!
I required a stainless steel board for use as a magnetic spice rack and Terry at Brokel made it happen. From start to finish Brokel was attentive, professional and efficient and the spice rack is perfect. I highly recommend trying Brokel.
I had 2 out of box projects and they helped me with my vision, professional and good at working through an idea.
My experience with Brokel has been great. They have great sales staff. Overall they have great service and are driven to keep their clients happy! I would recommend their service for whoever needs stainless steel equipment!
We had multiple SS countertops made and they assisted us every step of the way from design to delivery. Everything was built on time to specification. They were a pleasure to deal with.
A focus on creativity and innovation
With a focus on creativity and innovation, Brokel Stainless can develop custom products that suit your unique or industry-specific needs. We are proud of our fair, competitive prices since they allow even small businesses and start-ups to access top-rated metal products. We are confident that we can exceed your expectations for timely delivery, excellent customer service and communication, and the highest quality workmanship. Over the last four decades, we have earned loyal and happy customers and best stainless steel experts.
Learn more